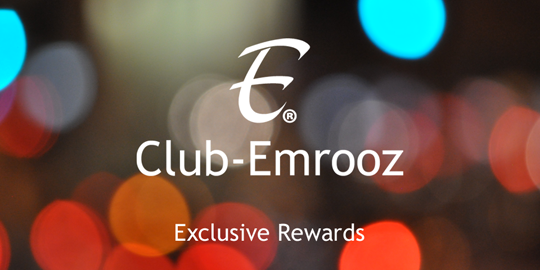 Club-Emrooz is an exclusive clientele rewards program that offers you a series of benefits.
You'll enjoy special discounts through our points program, you'll get free professional wardrobe consulting; and you'll receive our monthly email that includes information about coupons and store events, as well as current news.

Many of our clients have been enjoying the benefits of Club-Emrooz.
Join now to access all of Club-Emrooz privileges.